Unsere 360° Big European Solar Tour endet nun. Seit September haben wir uns als Team Venus in einer 360° Welt bewegt und gemeinsam mit eTwinning Partnern die große Europatour in mehreren Spielen präsentiert.
Die QR Codes führen zu einigen der Spiele. Viel Spaß!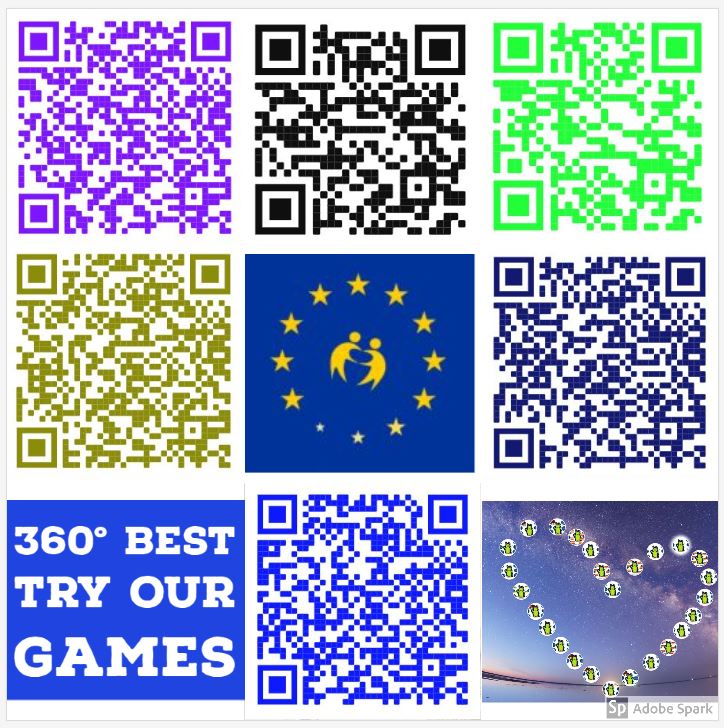 Our "360° Big European Solar Tour" has come to an end. Since September we, as Team Venus, have created a big gamified European Tour together with our eTwinning solar partners . Check the qr-codes and try some of the games. Have fun.