Zum Europatag eine Übersicht einiger unserer besten eTwinning Projekte.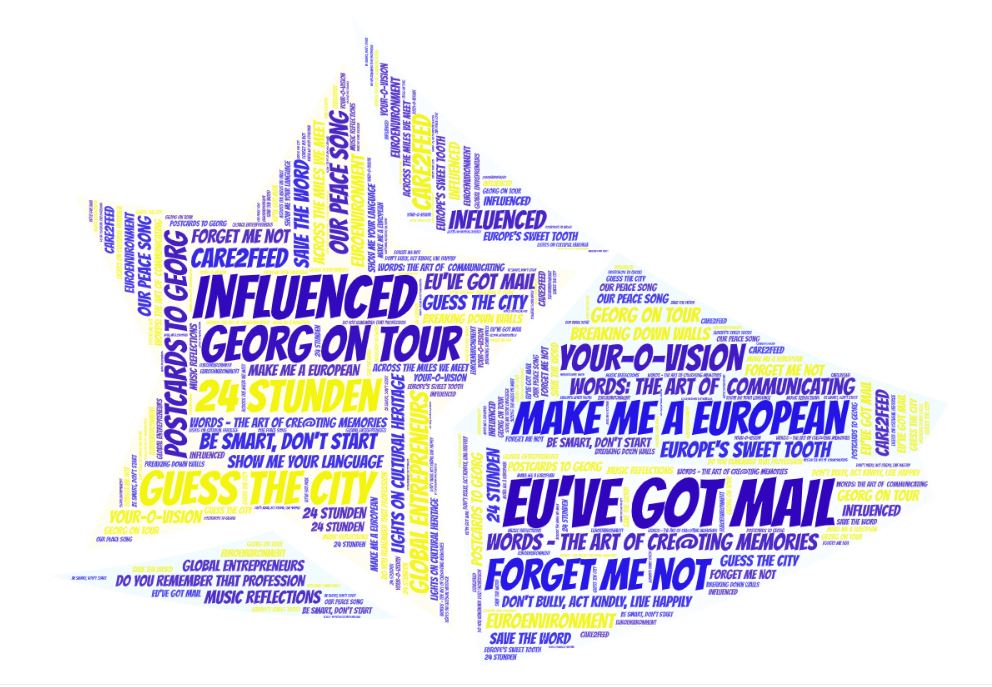 Happy Europe Day!
Die Klasse 5a (Ethik) gewann beim 67.Europäischen Wettbewerb mit ihrem eTwinning Projekt "24 Stunden – 24 Hours" einen Preis. Hier geht es zur Liste der Gewinner.
Herzlichen Dank und Glückwünsche auch an unsere Partner aus Vale de Figueira, Portugal, und Meiningen.
Kl.5a (Ethics) won a prize in the 67th European Competition. We enjoyed working with partners from Vale de Figueira, Portugal and Meiningen, Germany on our eTwinning project "24 Hours". Congratulations and thanks to everyone involved.